Bible Study
Children's Sunday School - does not meet over summer
Sunday 8:30 am @ Church

Youth Sunday School - does not meet over summer
Sunday 8:30 am @ Church

Adult Sunday School -
Sunday 8:30 am @ Church
Current study: The Lutheran Difference - Creation

Women Bible Study
Tuesday 9:30 am @ Church
currently on summer break

Men Bible Study
Thursday 9:30 am @ Church
currently on summer break

Home Bible Study
On Your Time!

Click on the name below to open the Bible Study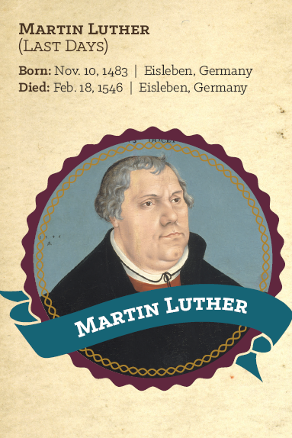 Set Your Mind on Things Above
Want to grow in God's love and grace? By studying God's Word, you'll gain deeper understanding of how the bible and Jesus' sacrifice is relevant to your life today. Our small group environments make connecting to the Word and to each other easier and more inspiring.
Children Sunday 9:30 am @ Church


Want your children to

know God intently, love Jesus deeply and understand the Bible rightly – charting a course for life? Each Sunday, kids from kindergarten through 6th grade learn from the same Bible passage, making reinforcing Bible truths at home easy and fun.

Vacation Bible School
Vacation Bible School is an action-packed week in the summer, just for kids. Your little one will explore awesome stories from the Bible through group worship and skits, recreation and craft activities, music, snacks and lessons.

Youth - Sunday 9:30 am @ Church
O

ur Youth program is a Sunday morning program geared for junior high and high school students. It's not just about the "things" we do but about building relationships, growing in our faith and being the hands and feet of Jesus to our community.

Join the youth on Facebook!

Women - Tuesday 9:30 am @ Church
We invite women of all ages and stages. You may be new to the Bible, a seasoned student of Scripture or anywhere in-between. Perhaps you've attended church for decades, or maybe you've never set foot in a church. We welcome you all.

Men - Thursday 9:30 am @ Church
Want to be a strong example of the kind of men that "walk worthy of the calling to which they have been called?"

Our Men's Bible study will help you be transformed by the Gospel and be used by God to help transform the lives of other men for God's glory.



Senior Bible Study - Tues. 9:45 am @ Immanuel Senior Residence

Our Bible study at Immanuel Senior Residence takes Psalm 71:18 to heart: "So even to old age and gray hairs, O God, do not forsake me, until I proclaim your might to another generation, your power to all those who come."



Adult Bible Class - Sunday 9:30 am @ Church

There is a purpose to worship, a wonderful purpose. In worship we receive Christ's gifts and praise His Holy name for those gifts. Our Sunday morning Bible study has a different purpose. It's a laid-back, conversational style of Bible Study.





Home Bible Study
We find that Bible studies in the home help grow in your relationship with Christ. Whether it's with one other family, a few couple or several singles… whether it's followed by a backyard barbeque or after trendy appetizers... you'll find (or help create) a group and style that fits your personality. Contact the office at 217-442-5675 and we'll help you you get started.