What We Believe
We Believe in the Holy Trinity
The three persons of the Trinity are one God. God is the Father, creator of all that exists. He is also Jesus Christ, the Son, who became human to suffer and die for the sins of all human beings and to rise to life again in the ultimate victory over death and Satan. God is also the Holy Spirit, who creates faith through God's Word and Sacraments.
We Believe in the Holy Bible
God has revealed Himself to us through the Bible written by inspiration of the Holy Spirit. He has revealed Himself by His Son, Jesus Christ, born of the Virgin Mary, born to save humanity from their sins. Jesus comes to us in, with, and under the bread and wine of Holy Communion with His Body and Blood, bringing forgiveness of sins, healing for our souls, strength for our spirits, life and salvation.
We Believe in Grace Alone, Faith Alone & Scripture Alone
We are saved by God's forgiving love alone, through faith alone in Jesus our Savior. Our good works are a loving response to the love God has showered upon us.
We Believe in His Love
God loves us and continues to care for our daily need, forgive us for Jesus' sake, and speak to us through His Word in the Bible. He invited us to speak to Him through prayer and worship to serve Him in this life and world.
We would love to share more of our faith with you.
Please visit us at Immanuel Lutheran Church and introduce yourself!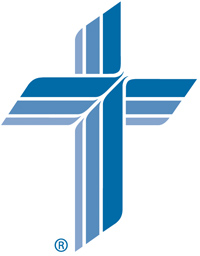 Immanuel is part of the Lutheran Church Missouri Synod (LCMS.) Our congregations accept and preach the Bible-based teachings of Martin Luther that inspired the reformation of the Christian Church in the 16th century.

The teaching of Luther and the reformers can be summarized in three phrases: Grace alone, Faith alone, Scripture alone.