Making known
by Word and Action
the Healing Presence of God
in Christ Jesus
with Us and with the World.
Immanuel's Mission
Join Us for Worship ...
Services
Wednesdays
Midweek Service
5:00 pm
Sundays
8:30 am
This Week...
Sunday (21)
8:30 am Worship with Communion
Monday (22)
5 - 7 pm Immanuel Lutheran School
Open House and Registration
Wednesday (24)
9:30 am Craft Group
Thursday (25)
Saturday (27)
4 - 7 pm Community Hog Roast
Next Sunday (28)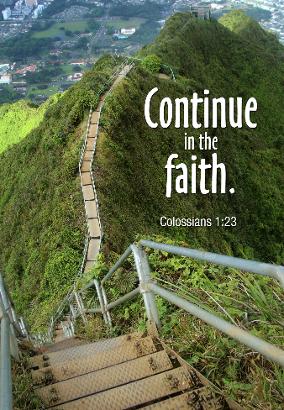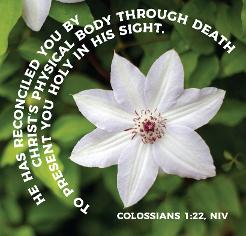 Contact us! Phone: 217-442-5675 Email: ilcd.churchsec@gmail.com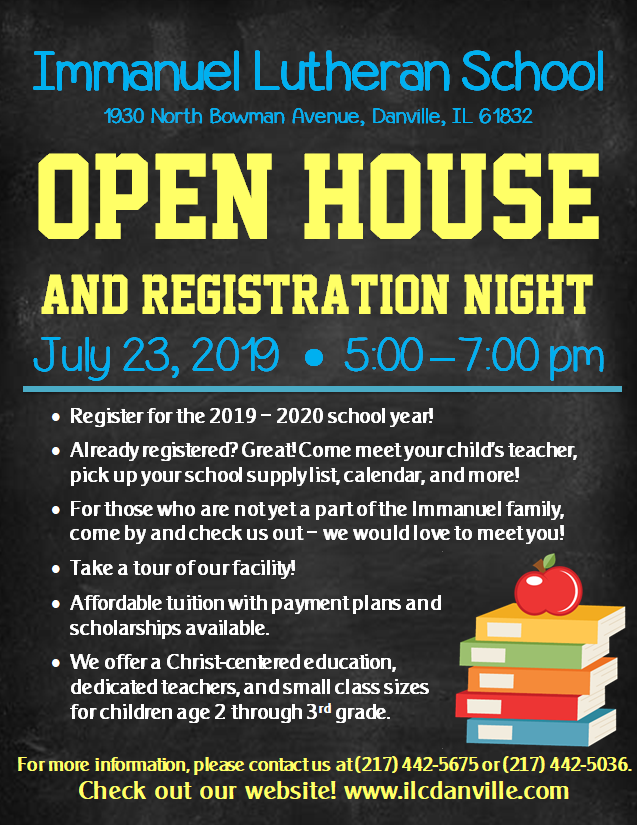 Immanuel Lutheran School Enrollment Forms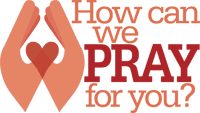 Prayer is the most valuable gift we can give someone experiencing hardships or illness. If you or someone you know is in need of prayer, please call our church office at 442-5675 or email ilcd.churchsec@gmail.com.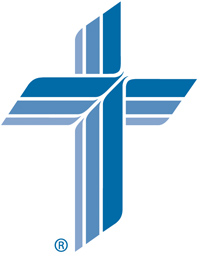 ® All Rights Reserved Immanuel Lutheran Church 2013
Lutheran Church Missouri Synod
Privacy Policy • Social Policy