Support Our School
Pray for the students and their families.
Pray for faculty and staff.
Collect
Labels for Education
and
Box Tops for Education
: Drop them off at the tables by the church's bulletin boards.
Attend school events.

Volunteer! Call the school office and see what opportunities fit your likes – reading to students, decorating bulletin boards, grading papers, etc.
Join the students in worship. They attend chapel Wednesday mornings at 8:40. Everyone is welcome!
We believe it is critical to nurture growth in both faith and knowledge. That's why Immanuel Lutheran Church is proud to part of the Danville Lutheran School (DLS). Along with our sister church, Trinity Lutheran, we support quality Christian education for children in preschool through 8th grade.
DLS is a highly respected and growing school… and we couldn't be prouder!
We at Immanuel Lutheran Church support the school through prayers, volunteering, donations, and even by cheering loudly at basketball games. Why not get involved, too! Call the school office to discover what opportunity fits you: 217-442-5036.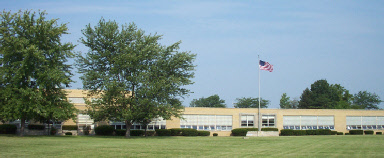 For a copy of the Interparish Agreement (revised 2012) that governs our school through the cooperation of our two congregations, click here.